Vertical Rice Whitener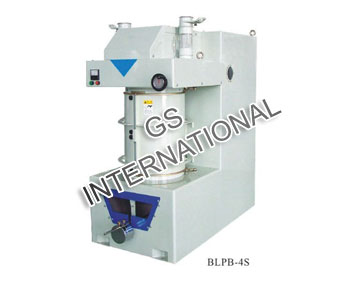 GSRM Vertical Rice Whitener GSRM -50nintorduced to provide solutions to today's increasing demand of whiteness and higher yield s so that rice of international quality to produced. A fully automatic operation ensures uniform pressure in milling chamber nresuling in lesser power per ton and fewer broken in final project.
Features Of Vertical Rice Whitener
High degree of whiteness
Compact design
Minimum reduce brand inside machine
Uniform whiteness
The G.S.I TopWhite whitener BSPB is used for whitening (i.e. removal of bran) of brown rice to white rice. It uses the vertical abrasive top to bottom working principle, which has been proven to achieve the highest whole grain yield. Its main fields of application are the rice milling industries. The whitener can also be applied to grain, wheat, barley, and peas processing industries. Highly flexible and adaptable rice production. TheTop White™ whitener BSPB adapts easily to all varieties of rice for whitening. The various options make the machine most suitable for all sorts of rice and ensure the production of perfect white rice of all kinds.
High efficiency thanks to gentle whitening process. Through a smooth flow of rice and the efficient aspiration system inside the machine, the rice is whitened very gently. This minimizes breakage of the rice during the whitening process and ensures maximum profit.
Guaranteed uniformity and quality of the end product. The option of various adjustments even when the machine is in operation – like counter weights or the adjustable gap between screens and stones – enables uniformity and guarantees high quality of the end product.
Top sanitation thanks to efficient aspiration system. The connection of the TopWhiteTM whitener BSPB to an efficient aspiration system, a reliable bran discharge and an intensive cooling system ensures a high sanitation standard.
High service standards, easy to operate. Features like the quickly exchangeable screen frames with sleeves, the long lasting siliceous carbide rings and the minimum wear and tear of parts provide for easy use and reduced maintenance.